Soundproof & Acoustic Enclosures
Billingtons Safety Systems designs manufactures and installs acoustic enclosures that are complete noise control solutions for various industries. Our Soundproof enclosures are designed for noise reduction, reverberation control and mechanical ventilation, the acoustic enclosure is cost-effectively designed to meet the most demands of customers' noisy equipment.
We have experience in the design and manufacture of bespoke noise control enclosures and also manufacture sound enclosures, acoustic booths, acoustic panels and attenuation systems. Many people use these as industrial noise control to get rid of unwanted noise.
Billington Safety Systems has noise control engineers who offer consultancy on all industrial noise pollution issues and can conduct noise surveys and impact reports using the latest Pulsar instruments technology.
Enclosures for Diesel Generators, Air Compressors
Our acoustic enclosures for diesel generators, air compressors or ventilation systems are suitable for either indoor or outdoor use. The enclosures can be manufactured in a range of sizes and panel thicknesses and produced using Rockwool and Acoustic mesh to achieve the required noise reduction.
In some cases, alternative foam-based acoustic material is used. The thickness of the enclosure walls, roof and doors will depend on the current noise levels, the higher the level the thicker the material.
The enclosures can be supplied with Attenuated air intakes, powered doors, hinged doors, sliding door lights and fans depending on the application and customer requirements. The wall can be manufactured from Stainless steel, Aluminium or mild steel powder-coated for either indoor or outdoor use.
We provide an Installation and fitting service on all our noise enclosures.
What Are Acoustic and Soundproof Enclosures?
An acoustic enclosure is an enclosure that is specifically designed to reduce noise. These enclosures are made of materials that absorb sound or have a high mass, which reflects sound waves. The thickness of the walls, ceiling and floor of an acoustic enclosure will depend on the level of noise that needs to be reduced.
In some cases, machine rooms are located near sensitive areas such as bedrooms or classrooms. In these instances, the use of an acoustic enclosure is required by law.
Acoustic enclosures can also be used for outdoor equipment such as generators. We also manufacture air conditioning enclosures. These units produce low-frequency noise that can travel long distances and disturb people who are not near the source. Acoustic enclosures can contain this noise so that it does not travel beyond the property line.
Billington Safety Systems has a team of noise control engineers who can help you determine if an acoustic enclosure is right for your machine room or other application. We manufacture and install acoustic enclosures, booths, panels and attenuation systems. Contact us today to learn more about our services.
Comply With the Law
The law surrounding noise levels in manufacturing facilities is strict. If you fail to reduce your machines' and generators' output below legally prescribed limits, it may result in heavy fines or penalties for breaking this regulation – something that would be costly. That's why our acoustic enclosure design is designed for your noisy machinery with the law in mind.
Acoustic enclosures are an effective way of eliminating the noise emissions produced by industrial machines in your business. They can help you to comply with laws and regulations while also ensuring that employees' health isn't compromised during their work hours due to loud sounds, which could cause hearing loss or other stressful effects.
Machine Rooms
A machine room is an area that contains all of the equipment that supports a building's functions. This space can be hundreds of feet in width. Machine rooms are found in office buildings, banks, hospitals, universities, government buildings, churches, restaurants and retail stores. They are typically used for industrial equipment and other machines. Our team is capable of custom-designed rooms to match the shape of your warehouse.
Machine room noise is typically low-frequency noise produced by pumps, compressors or large motors. This noise can travel outside the machine room to workers or even the public. Steel acoustic enclosures are used to contain noise within the machine room so that it does not travel outside of this space.
Since sound travels in waves, it is absorbed by obstructions in its path. The wave strikes an obstruction and reflects, causing a loss in energy. This process reduces the level of noise at its source.
Tell us about your project
Our Acoustic Rooms & Soundproof Enclosures
If you would like to know more about our products and services, please do not hesitate to contact us. We will be happy to answer any of your questions.
We offer a wide variety of acoustic enclosures to suit your specific needs. Our experienced team can help you choose the right product for your application, whether it's for industrial, commercial or residential use. We have a wide range of products that are designed to reduce noise pollution and create a more peaceful environment.


Acoustic Enclosures
In the vast, bustling environment of warehouses, sound often emerges as a formidable challenge. The United Kingdom, with its commitment to worker welfare and safety,
Read More »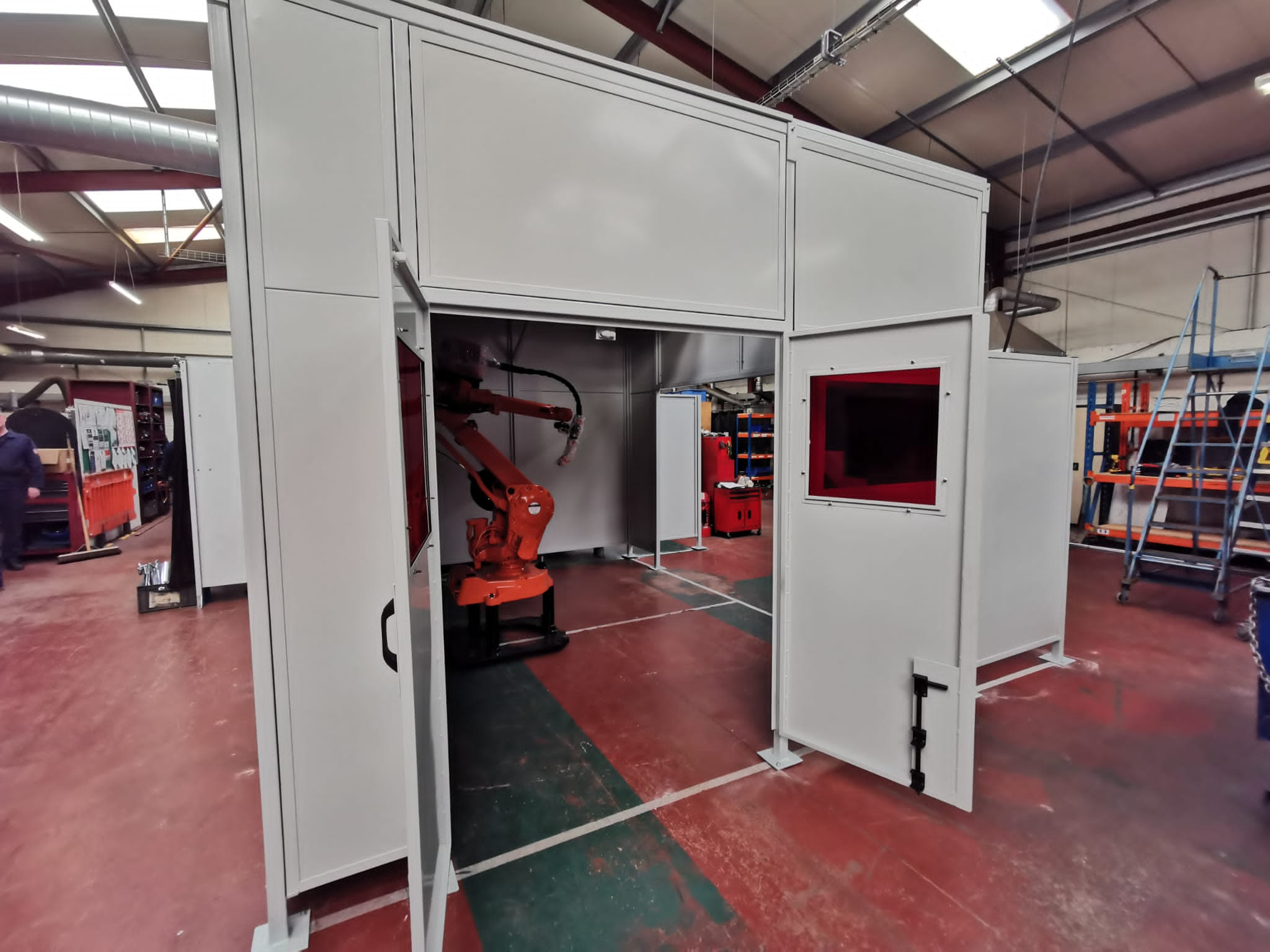 Acoustic Enclosures
Often referred to as a noise enclosure, or a soundproof enclosure, an acoustic enclosure is a chamber built to be soundproof or noise resistant to
Read More »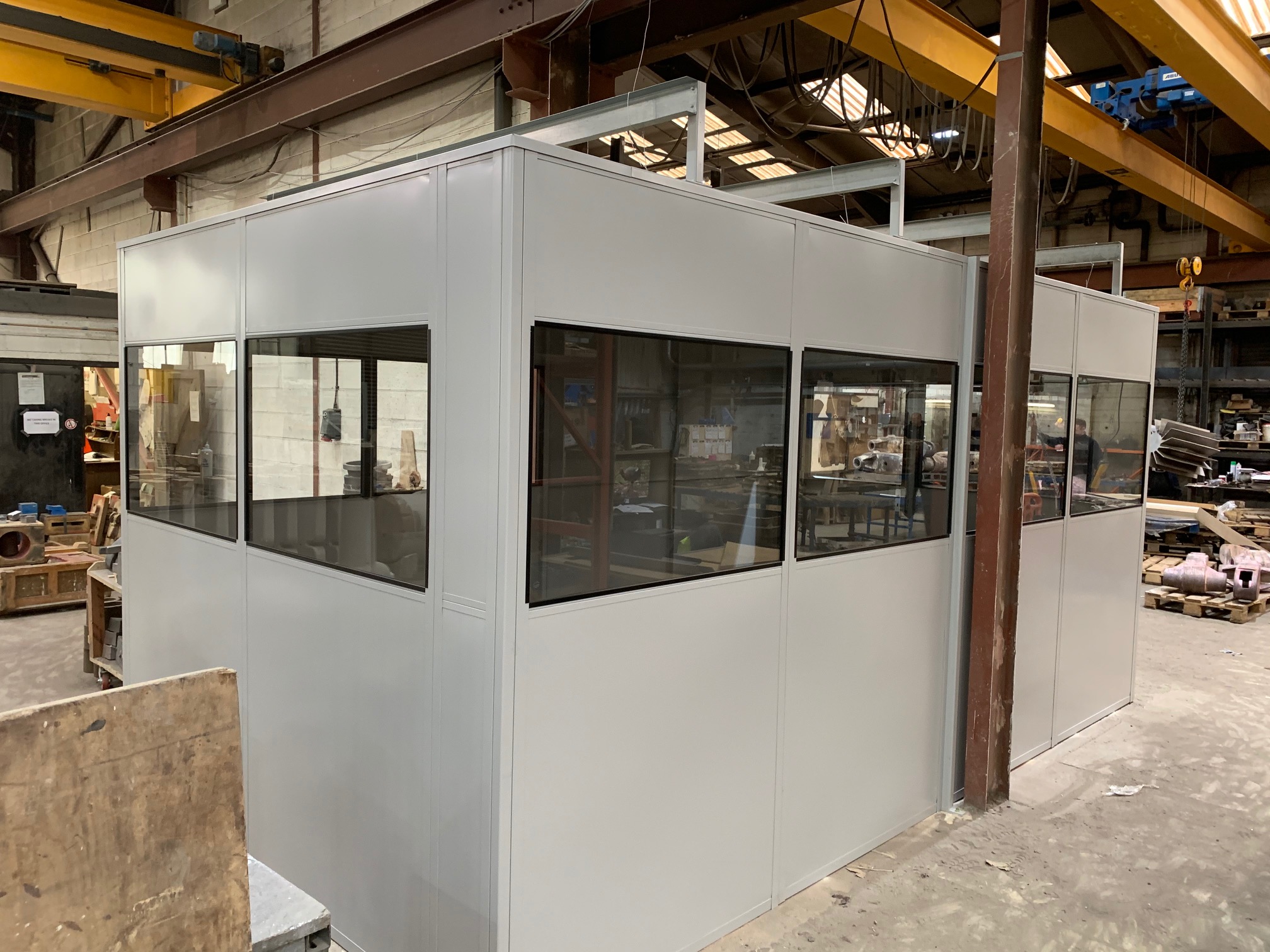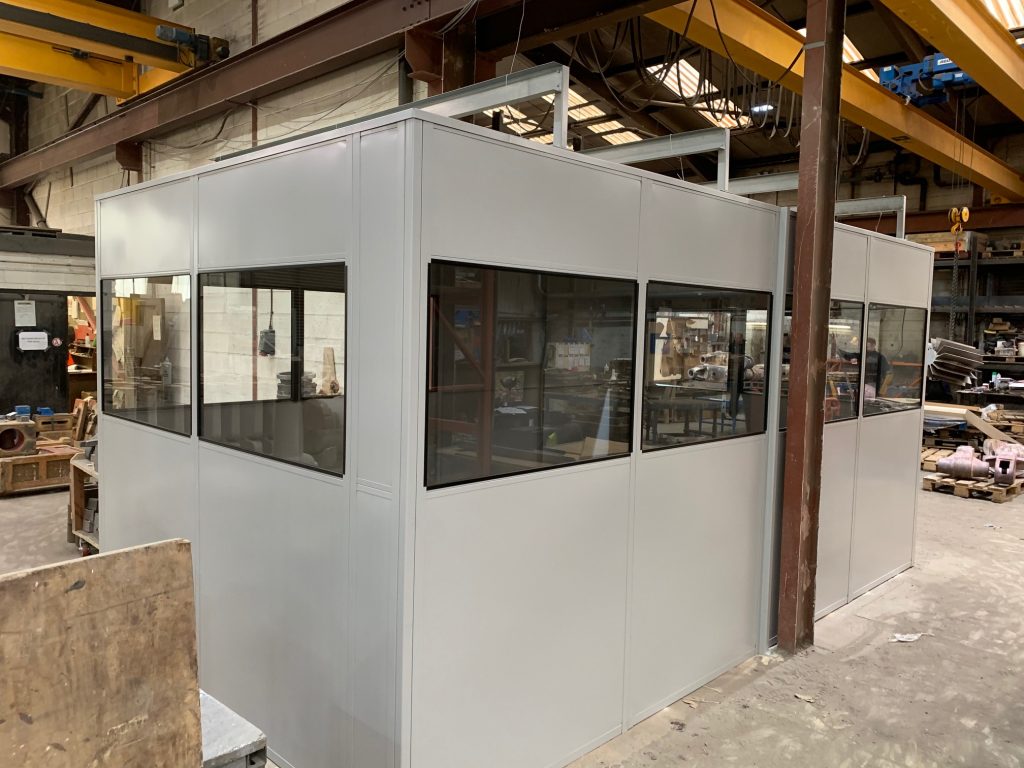 Acoustic Enclosures
What are acoustic enclosures and what do they do Acoustic enclosures are designed to reduce the amount of noise that is emitted from a particular
Read More »