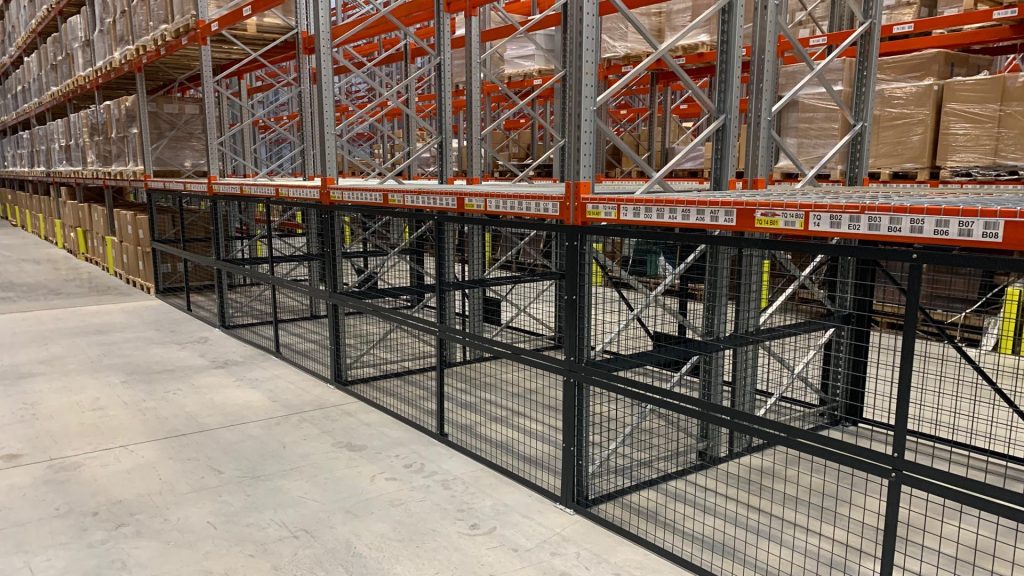 Our pallet racking mesh cages are supplied and installed within the racking frames so not to limit access between the aisles of pallet racking, they are fixing to the racking frames.
If you have small quantities of high valve goods or aerosols these can be a great way to secure them without the need to give up valuable floor space of another cage within the warehouse or factory.
They can be easily installed to most pallet racking frames with the beams have mesh decking installed and secured in place onto the top.
We can supply them with standard 3 lever key locks, hasp and staple for padlocks, mechanical digital locks or you can even but access control doors on them for designated staff members only.
Again these are supplied in standard 50mm x 50mm mesh but could also be supplied in 25mm x 25mm mesh or even solid sheet steel panels depending on your requirements.
If you have requirements for this or any other type of enclosure or cage then please don't hesitate to contact us.
Tell us about your project