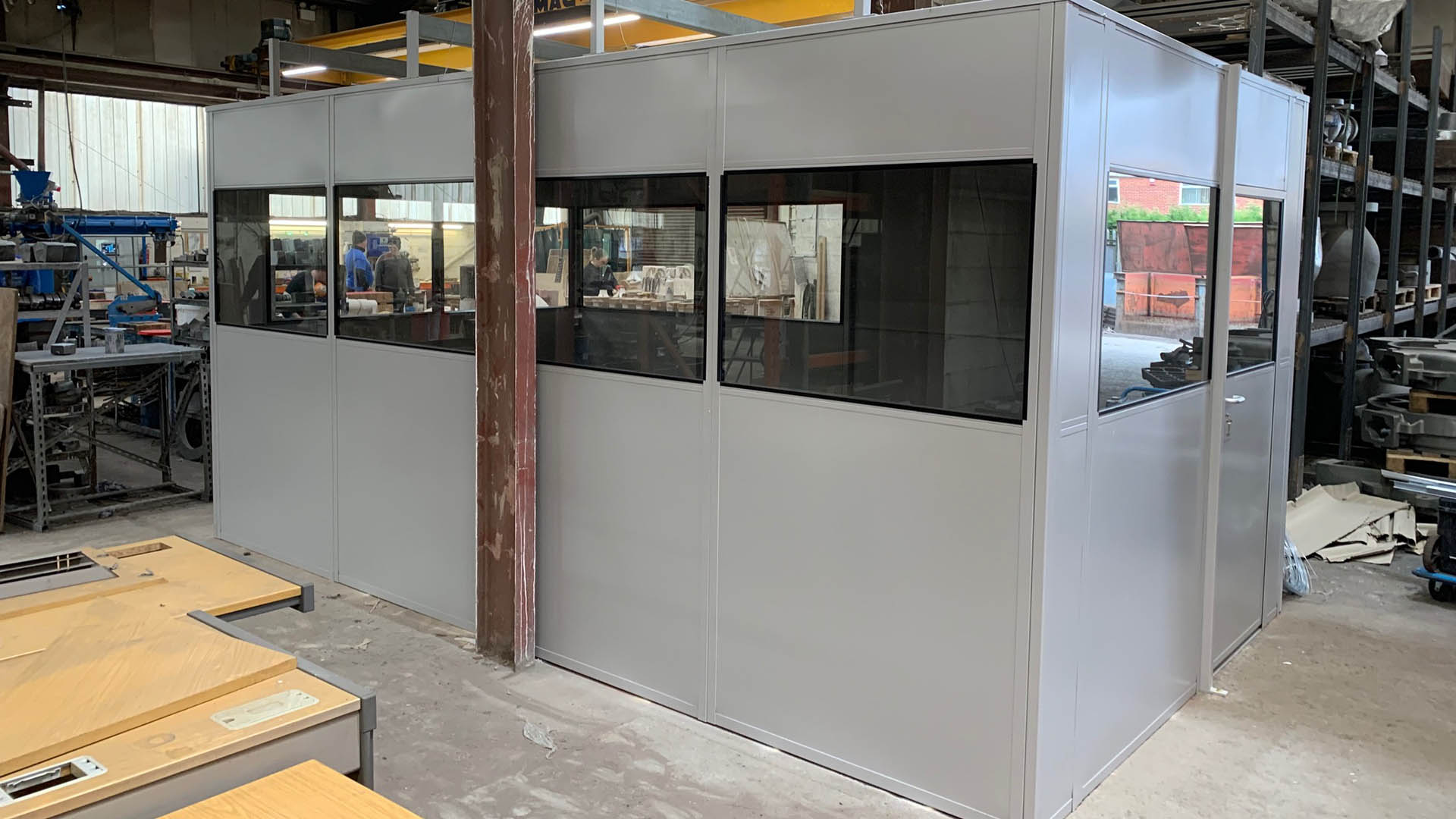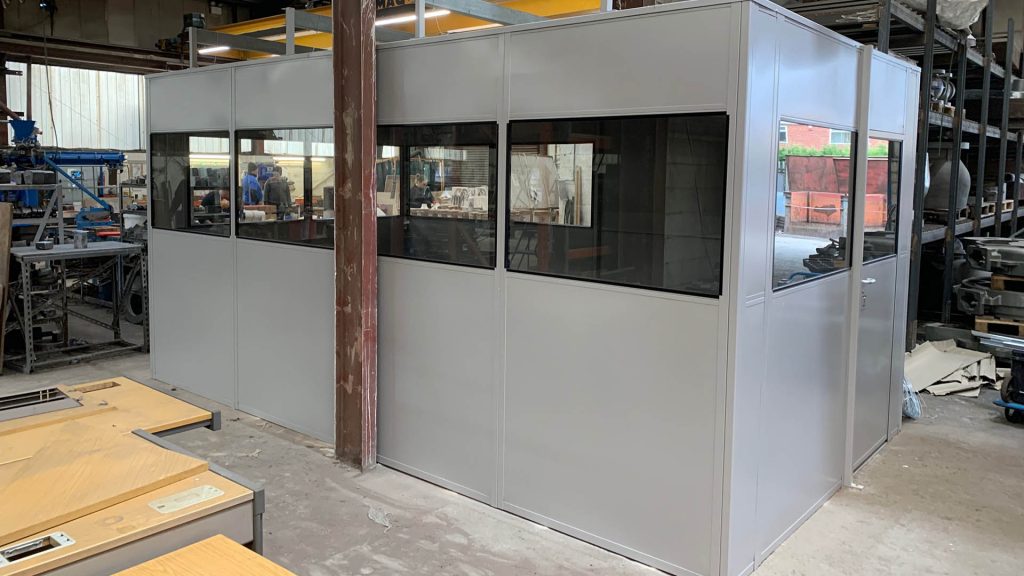 Warehouse Office Installation
Billington Safety Systems has supplied and installed a large number of warehouse offices over the years, they are safe workstations for operatives to carry out their paperwork and input information onto systems.
We can supply and install warehouse offices in various shapes and sizes to suit the factory or warehouse needs. All offices can be supplied in either standard single skin partitioning or double skin partitioning and can be made to different heights if required.
If you need a warehouse office with acoustic requirements, we recommend a double-skin partitioning system.
Office Installation for Warehouses
The ceilings can be either self-supporting tiled options or solid panel roofing as an alternative option that features cut-outs for LED lights that we can also supply.
The walls of the office can be supplied in all solid or solid and glass depending on the position of the offices. They can also incorporate current factory walls as part of the overall office if required.
If you have any questions or would like more information regarding the offices then do not hesitate to contact us.
Industrial Style Offices
Our industrial-style modular offices are well suited for business owners looking for a flexible solution. We can supply industrial offices with multiple doors and rooms which will be perfect for your team.
The industrial office can be used for a variety of purposes, from storage and distribution to being used as an office space. We understand that each customer will have different requirements and therefore we offer a bespoke service to ensure that your needs are met.
Modular Warehouse Offices
Our team can supply and install a modular office in your warehouse space. Our office spaces do not take much planning and preparation and we can build them big enough to accommodate your whole team if needed.
A modular office is a great option for businesses that are looking for an affordable and quick solution for more space on their site. Our rooms can be constructed with multiple doors and enough room for a desk or multiple desks if needed.
Why Should You Get A Modular Office Installed In Your Warehouse?
Warehouses can be loud areas especially when all of the warehouse staff are on shift working during peak times. Therefore, sometimes the business managers need their own quiet space to get their own work done. This is one of the reasons why you need new space in your warehouse. With custom dimensions and the ability for high ceilings, a modular office is perfect for your warehouse space.
Factory Offices
Our modular offices are always a great addition to your factory. They can be used for a variety of purposes from being an office or a meeting room to being used as an industrial canteen.
The office spaces that we provide are made out of high-quality materials that will ensure durability and longevity. We understand that each customer has different needs and this is why we offer a bespoke service to make sure we career to your business needs.
Tell us about your project