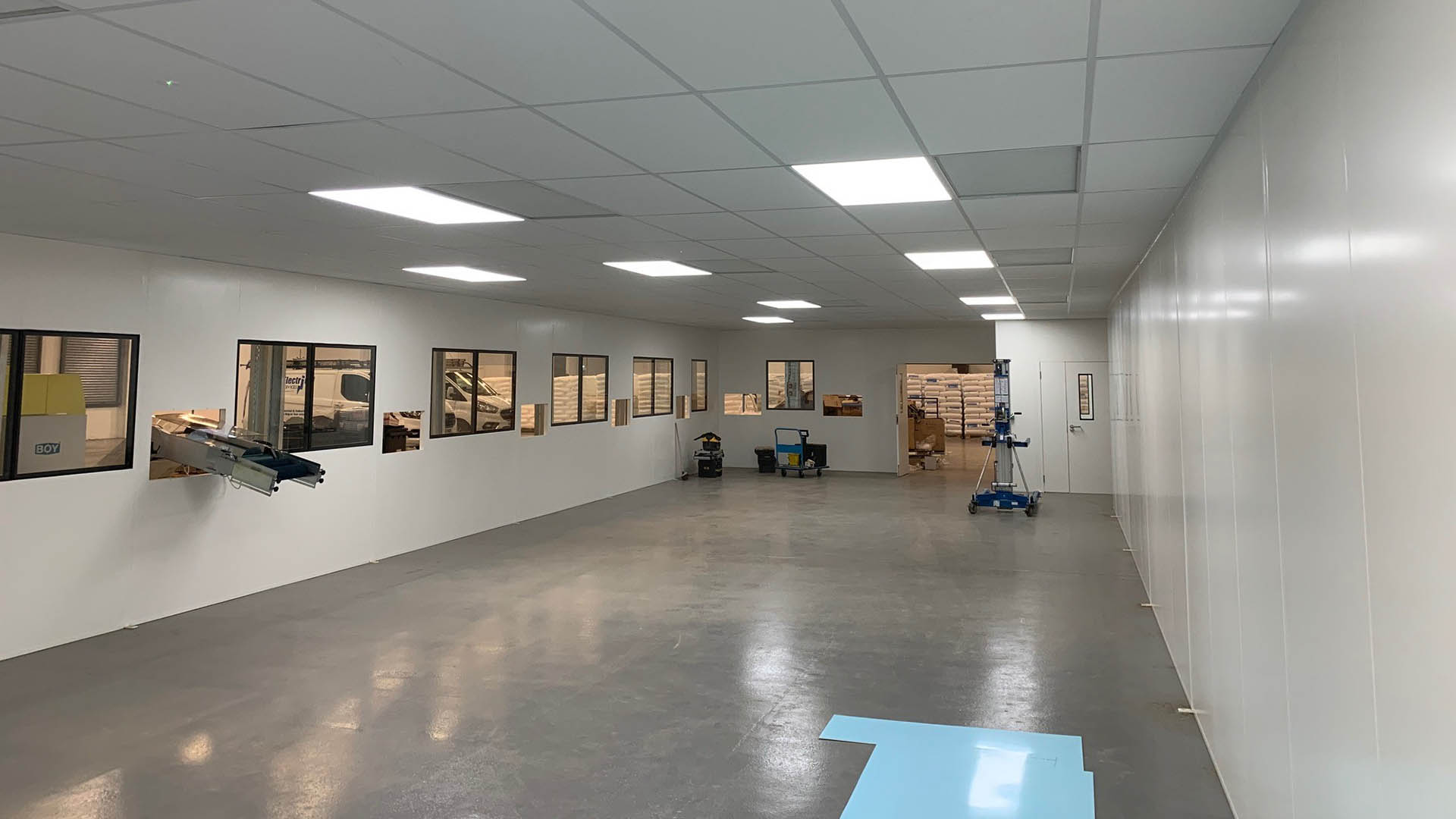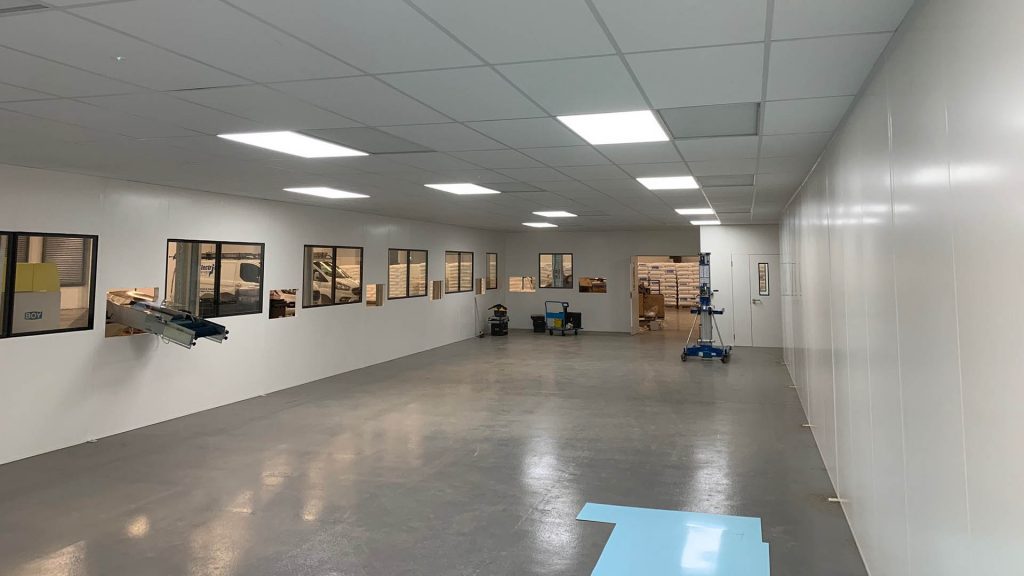 Billington Safety Systems installs cleanrooms to enable packaging as well as other jobs in a clean environment.
Some cleanrooms are installed with double skin panels which have solid sheet steel front and back with rockwool insulation sandwiched between them, which can be manufactured in various heights. The general standard is 2440mm.
The walls and windows are easy to wipe down and clean, and features like double glazing can be added to increase the acoustic properties of the room.
Suspended ceiling tiles are bio-guard tiles which can also be wiped clean from the underside, but remain clipped in place from above so that they can be easily lifted up.
As part of the cleanrooms, filters can be fitted to force unwanted air out of any gaps or openings to keep the room as clean as possible.
The double skin partitioning is a very versatile product and can be used for other projects such as office walls, warehouse office units and temporary canteen rooms as the units are fully demountable.
Contact us today if you have any requirements for clean rooms or double skin partitioning units.
Tell us about your project