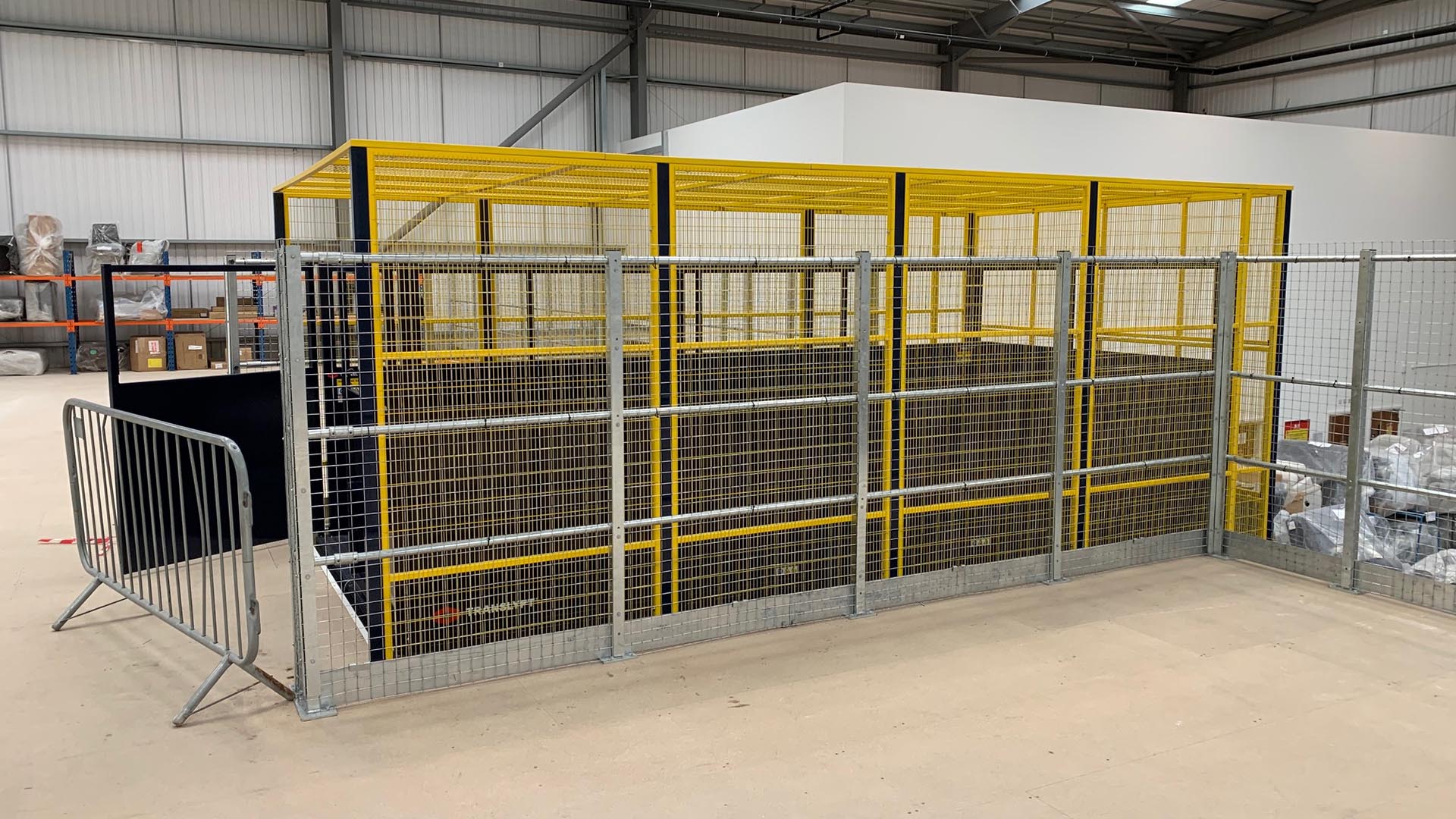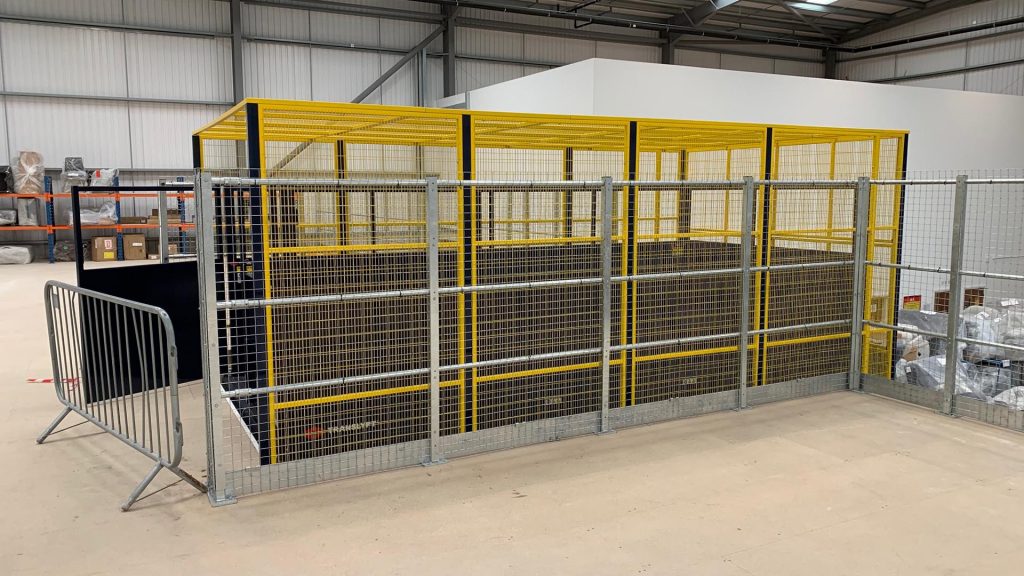 Our bespoke Lift Enclosure Cages are designed to fit around goods lifts that carry product from one floor to another.
We design, manufacture and install lifts to suit most sizes. We can also supply a variety of door options depending on your needs and the space available.
The doors are interlocked back to the lift operation which would only give access to that door when the lift is at that level ensuring a safe operation at all times.
Lift enclosures can be powder coated to any colour as per the customer's requirements and we can also hot-dip galvanised out panels if required.
We can supply these in various mesh sizes such as 25mm x 25mm, 20mm x 100mm, 12mm x 75mm as well as solid steep sheet panels and polycarbonate infill.
If you have any questions or specific requirements for these types of enclosure, please don't hesitate to contact us.
Tell us about your project
Lift Enclosure Cage Images