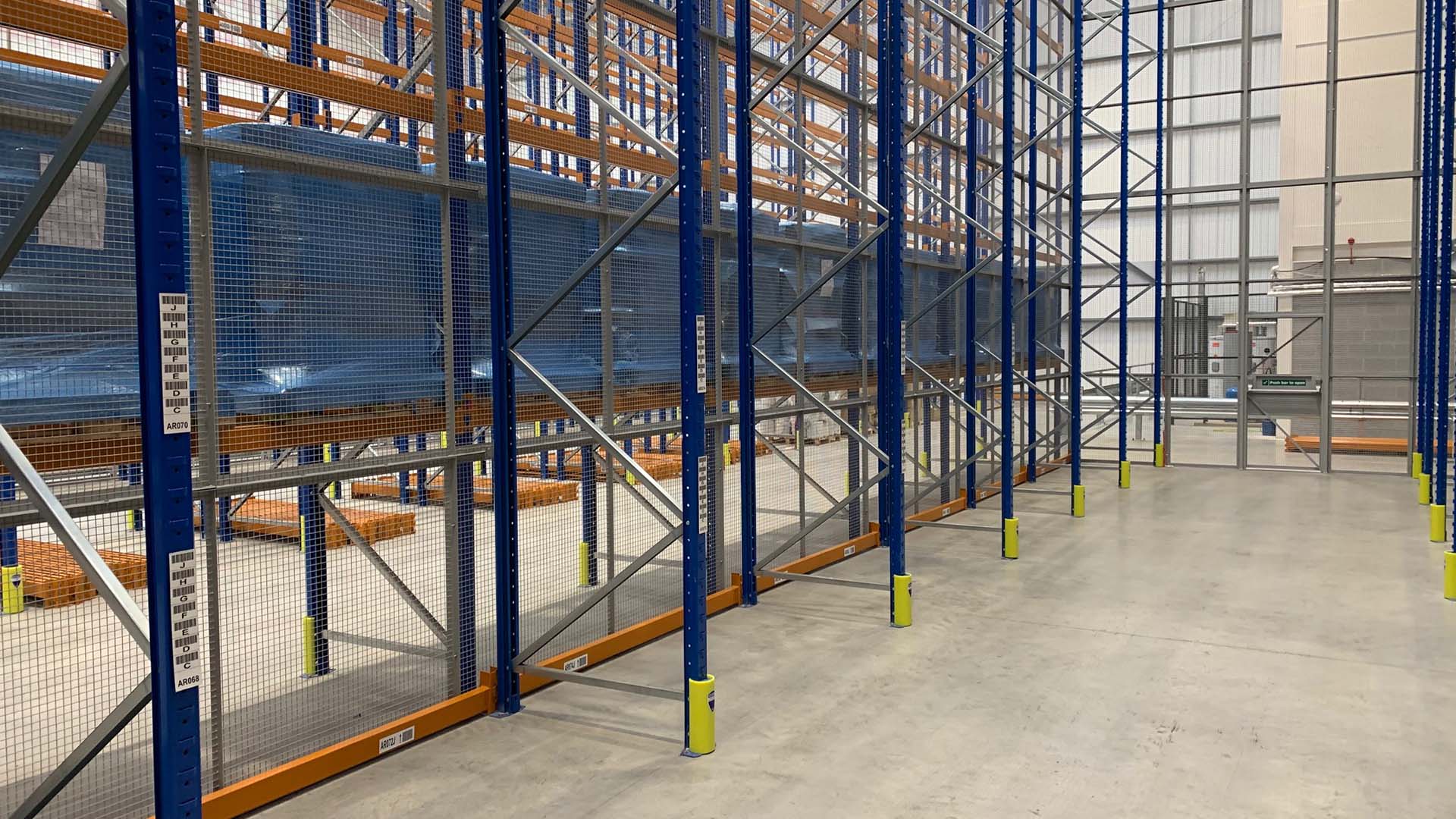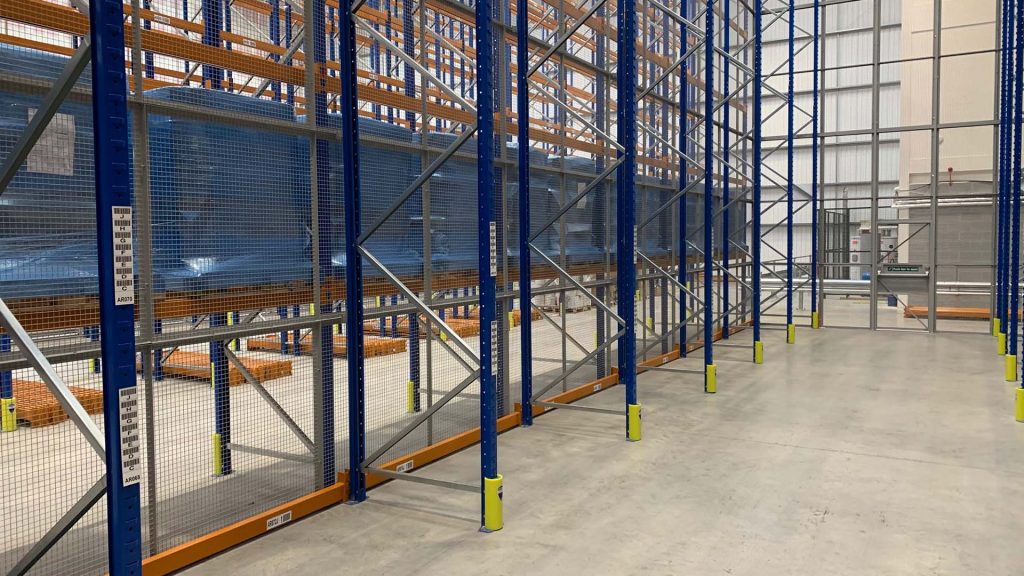 Billington Safety Systems can supply and install aerosol cage enclosures with either mesh walls or solid steel sheet panels. 
Our aerosol cage enclosures can be fitted with large sliding doors which can be linked to the fire alarm system so that they are held open all of the time and on activation of the alarm, the doors can close to prevent further issues. The rear end of the enclosures have push bar fire exits to allow warehouse operatives to escape in case of an emergency although the sliding doors can also be manually opened if required.
The cages can be built around the racking to suit whichever type you have and can be powder coated in any colour, we can also supply roller shutter doors or fast-acting doors as additional items.
If you have any requirements for this type of cage or any other mesh enclosure then please don't hesitate to contact us.
Tell us about your project
Aerosol Cage Enclosure Images